At Hermès, time is an accomplice. Rather than measuring or seeking to control it, Hermès dares to explore another time designed to stir emotions, open up interludes and create spaces for fanciful approaches and recreation.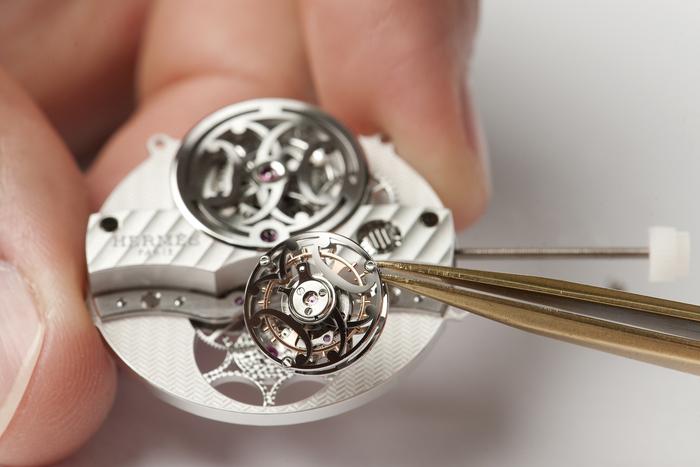 ABOUT HERMÈS
Founded in Paris in 1837, Hermès built its reputation for excellence and skill in making horse saddles. The Hermès watchmaking tradition dates back to the 1920s when its saddle-making talent was first exercised on watch straps. In 1928, the first Hermès watches were presented in the company store at 24 Faubourg Saint-Honoré in Paris.
Setting up its workshops in Biel, the geographical heart of Swiss watchmaking territory, Hermès proclaims its taste for high standards and its passion for precision. Inventiveness and know-how have been combined for over 80 years through a vision firmly grounded on creative craftsmanship and a traditional small-scale approach to complications, bringing under one roof two main fields of expertise cultivated by the House: fine watchmaking and leather craftmanship.